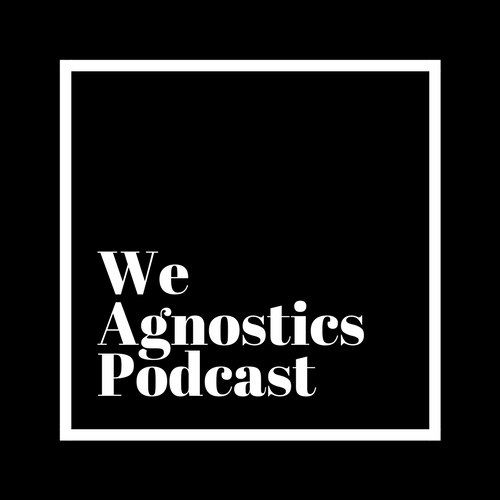 Welcome to We Agnostics - a weekly dose of recovery for the non-religious. 
We may not beleive in the supernatural but we believe in you.
Episode Six - The View From Afar
References:
Suwaki, Hiroshi. "Naikan and Danshukai for the treatment of Japanese alcoholic patients." Addiction 74, no. 1 (1979): 15-19.
Chenhall, Richard D., and Tomofumi Oka. "An initial view of self-help groups for Japanese alcoholics: Danshukai in its historical, social, and cultural contexts." International Journal of Self-Help & Self-Care 5, no. 2 (2006).
Oka, Tomofumi, and Mikihiro Hayashi. "Do members of self-help groups in Japan consider the medicalisation of their problems and conditions to have liberated them or pathologised them? Three case studies." In Joint World Conference on Social Work and Social Development: The Agenda, Hong Kong. 2010.
Oka, Tomofumi, and Richard Chenhall. "Three developmental models of self-help groups for alcoholics: The Western "recovery" model, the Japanese "ripening" model, and the Aboriginal "decolonizing" models."
Oka, Tomofumi, and Richard Chenhall. ""New life": Study of a Japanese self-help group for alcoholics."
Oka, Tomofumi, and Richard Chenhall. "Spirituality and Japanese Self-Help Groups for Alcoholics: Zen Buddhism for Abstinence." (2014).
Humphreys, Keith. Circles of recovery. United Kingdom:: Cambridge University Press, 2004.
Oka, Tomofumi. "Danshu-no-michi,"The Way of Abstinence": Japanese cultural-spiritual model of alcohol abstinence developed by alcoholics' self-help groups." Sophia University Studies in Social Services 37 (2013): 9-25.
Christensen, Paul. "Struggles With Sobriety: Alcoholics Anonymous Membership In Japan." Ethnology 49, no. 1 (2010): 45.